Calling Companies - Showcase your Tech at Sync the City 54 Hour Startup event
by paulgrenyer, on 13 October 2018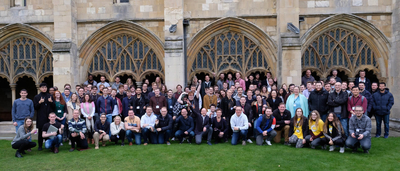 Sync the City is a great event in which you can promote, share and test your API's, Tools and Services. You could provide the vital ingredient that helps the startup teams Build & Launch a Startup in 54 Hours, and win the amazing cash prizes on offer!
Sync the City 2018 is a 54 Hour event that brings together local entrepreneurs, developers, business managers, marketing gurus, graphic artists, students to pitch ideas for new startup companies, form teams around those ideas, and work to develop a working prototype, demo & final pitch (to win cash prizes).
More details syncthecity.com
In the past, we have had companies providing free access to address lookup API's, customer surveying services, hosting services, sentiment analysis API's and much more. Its a great opportunity to publicise your own SDK / APIs / Products to be used at the event, and put them to the test and get direct feedback.
If you are interested in getting involved, then email [email protected].