Linux & SQL Server at MigSolv a Review
by paulgrenyer, on 15 March 2018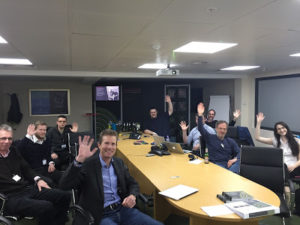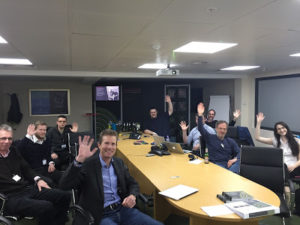 We love the MigSolv data centre out at Bowthorpe in Norwich. This was nor(DEV):'s second visit and they always make us very welcome. Walking into what feels like a massive Blakes 7 set and getting the tour,including the retina scanner and massive server hall, is incredible and seriously interesting (even though it's my third time!).
The intimacy of the board room with the table down the centre and nor(DEV): members arranged each side is great for generating conversation! And when you have a humorous and huge personality like Mark Pryce-Maher it encourages the banter and the discussion even more! It's safe to say this was one of the most interactive nor(DEV): evening presentations for some time.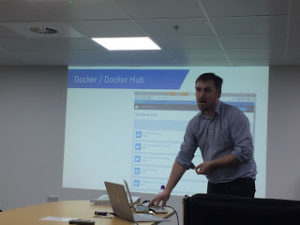 Mark was there to tell us about how you can run Microsoft SQL Server on Linux (or is that "Lynux"?). Anyone would think Mark had been on the WINE, but no, you really can run SQL Server natively on Linux now. The first question though, has to be "why?". The answer is simple. Microsoft are going after geeks, Oracle users and Linux houses who only run Windows to run SQL server.
The second question is "how?". Developers at Microsoft discovered that, despite the vast number of methods available from the Win32 API, there are only a small number of methods which actually talk to the operating system. These are for allocating memory, disc storage, etc. A project called Drawbridge was developed to identify these methods and port them to Linux. SQL Server can then make use of those methods to run on Linux. Simples!
Mark did a live demo of installing and connecting to SQL Server. Unfortunately he hadn't made sufficient sacrifices to the demo gods and things didn't go precisely to plan. SQL Server can be run on an Ubuntu instance on Microsoft's Azure from about £1/day (I'm intending to try it on a Digital Ocean droplet which is slightly cheaper). It's incredibly easy to install. You just add the necessary repositories to Ubuntu's package manager and tell it to install SQL Server. There's also a pre-made Docker image (if Docker is your thing) which is even quicker.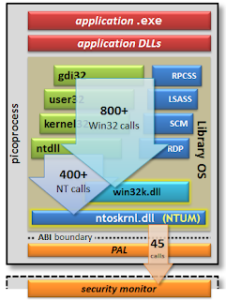 Microsoft have developed an open source version of the client tools called Microsoft Operations Studio . It is also very easy to install (I did it on my Linux Mint laptop over 4G while Mark was speaking), but for some reason during the demo it just wouldn't connect to SQL Server. However, Mark talks a great talk and I'm sure with a little bit more playing it would have!
We enjoyed being at MigSolv and hearing from Mark! MigSolv would like us to go back and we're keen to do so in the future.
---
The Next nor(DEV): is on 4th April and features "A.I. and Cognitive Computing with Watson" from Colin Mower of Microsoft and "Keep Secure and Under the Radar" from David Higgins. RSVP here: https://www.meetup.com/Norfolk-Developers-NorDev/events/242231165/